New & Exciting times are a coming, bring on 2019 !!!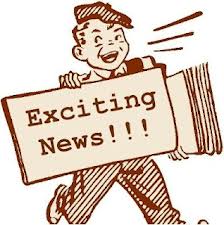 18 years has gone by and we have seen many changes in our business and our personal lives, but we have now arrived at this point in time. 
Its fair to say its been some ride !!
With 2019 just weeks away we decided we had to refresh  a few things, including our website. 
We are so pleased with our new website and hope you are to.  The Website address remains the same www.beautysecrets.co.nz  but it is compatible with every device now and allows you much easier contact with us. 
Some new and better features include 24/7 online booking where you can see our daily calendars and then book your own appointment in advance.  There's a better  shopping environment where selected products can be purchased online and couriered to you.  We now also have multiple  payment methods that are available in store and online. 
We are also delighted to  have 'Oxipay' available in store now. (spread your payments  over 4 fortnights , interest free)  Great for gift vouchers, wedding packages,  spa packages & multiple retail purchases... the list goes on.
Options are now also available with our Gift Vouchers. They can still be bought online 24/7 using our secure website and multiple payment methods but the choice of delivery  is greater. We can still  hand write our vouchers and send cards with personal messages or now  you can purchase online electronic gift vouchers that can be emailed to the purchaser or the lucky recipients immediately. They can then print of the vouchers and bring them into our clinic for redeeming.
So many changes in technology since 2000, incidentally the year that we opened !!
 If you haven't seen us online recently we can now be found on Instagram  ('beautysecretsday')  and Facebook where promotions and specials will be  running from time to time.
Finally, our advice to you is to please check back here intermittently as we will have news of any online or in-store promotions that  will be coming up.
Very last thing, we would like to thanks James and his team at Webfox for their assistance and patience in helping us create our new website.  A terrific effort, thanks.
Leave a comment
Comments will be approved before showing up.